Our History
A1 Van Rental has been family owned and operated in Phoenix since 1982. We specialize in passenger van rentals and have one of the largest fleets of rental vans in the southwestern United States. We also rent minivans, cargo vans, wheelchair/handicap accessible vans, as well as a large selection of enclosed utility trailers. We have been renting to local businesses, churches, and schools in the Phoenix market for almost 40 years. A1 Van Rental provides passenger vans and cargo trailers for groups, individuals or organizations that need transportation in and around Phoenix for business or pleasure.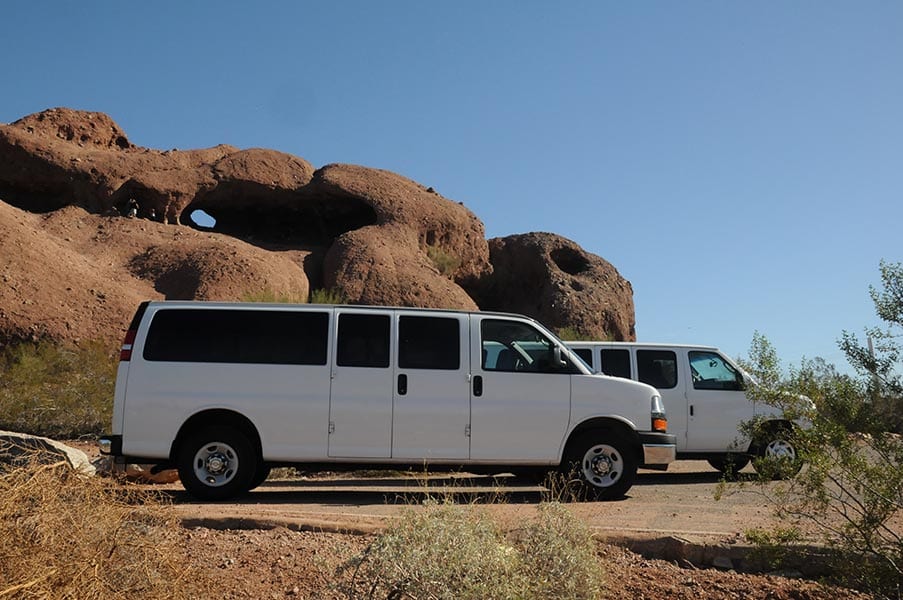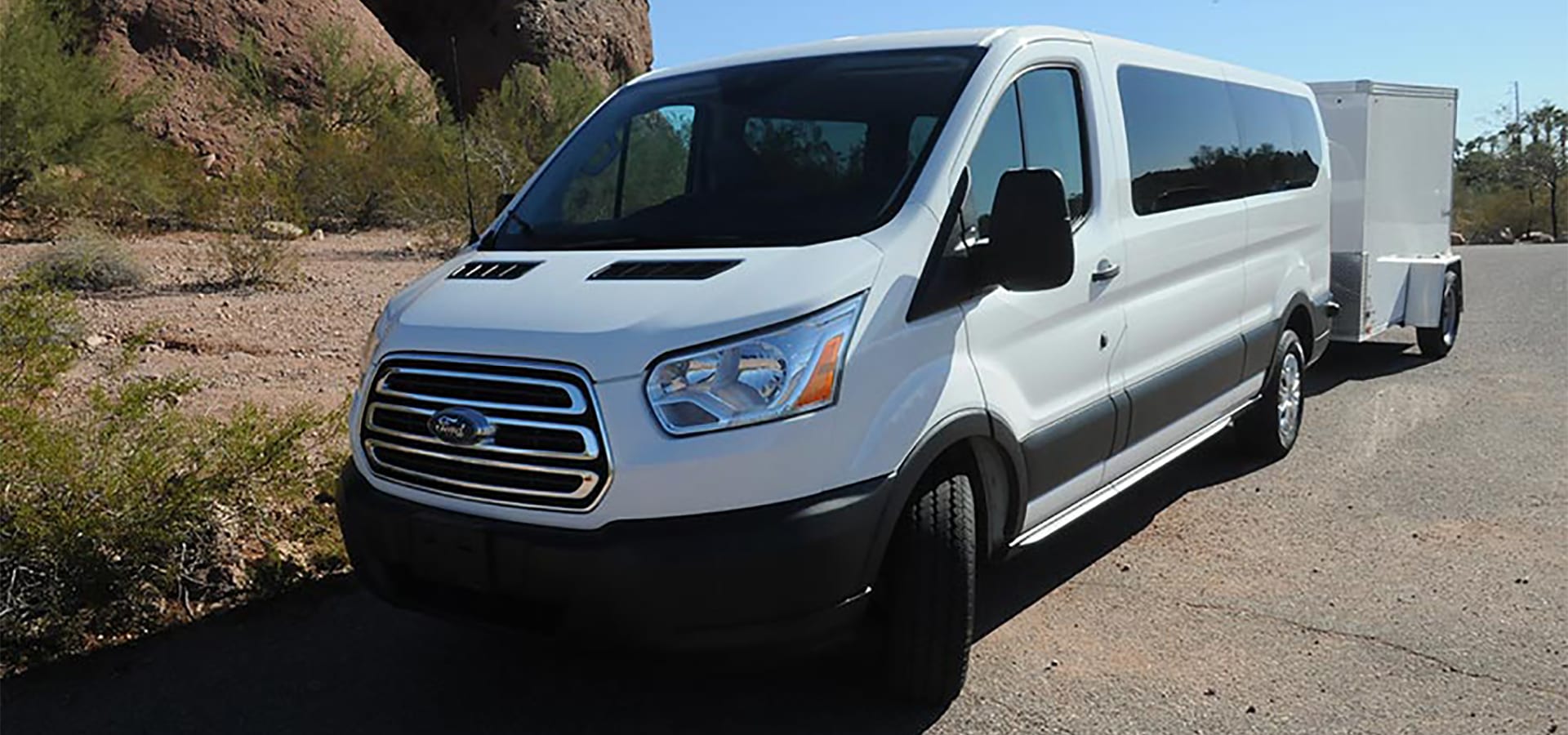 The A1 Van Rental Committment
We take pride in giving professional, no-nonsense, hassle-free service with a personalized touch. We provide quality rentals at a reasonable price. Flexibility, versatility and individualized service are our trademarks.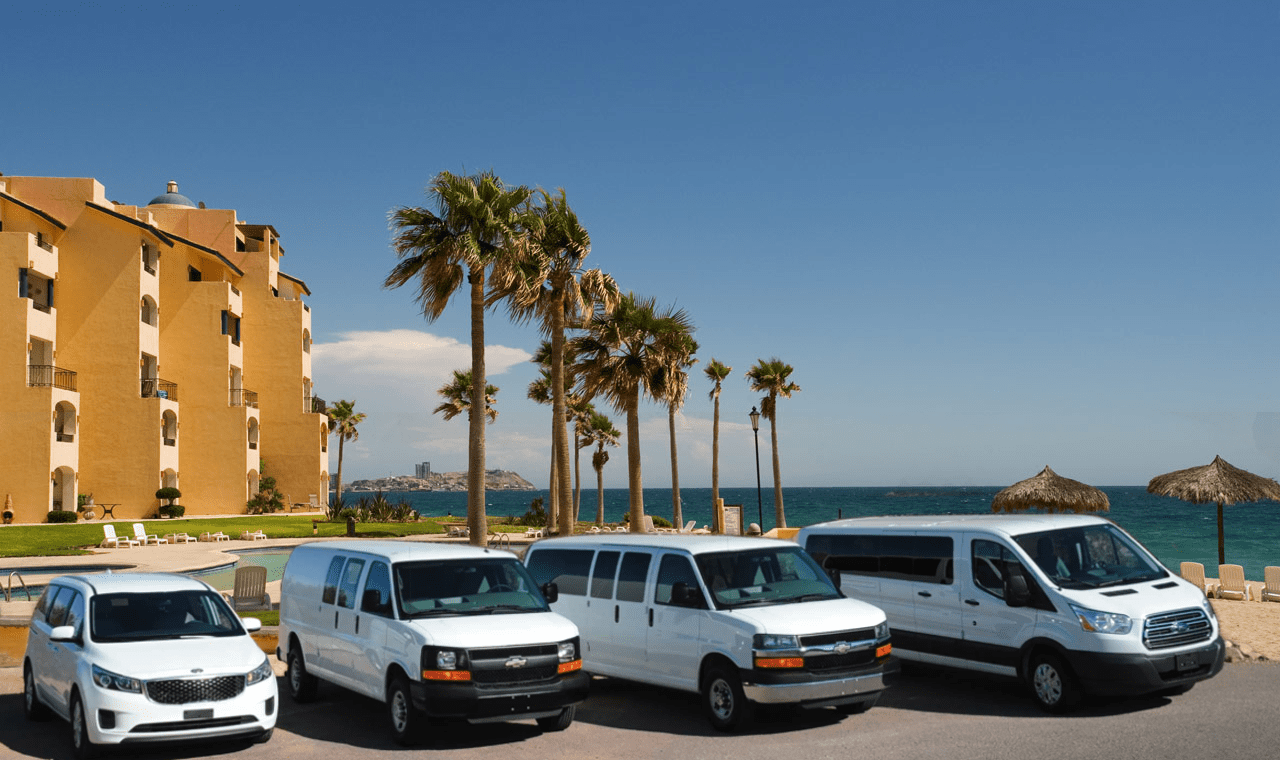 The A1 Difference
Whatever your specific needs may be, we will go the extra mile to make sure that you are well taken care of.
Going to Mexico? No problem.
We'll provide your Mexico insurance and all the necessary paperwork right here at our counter.
Need luggage room?
We can pull a seat out of your van or have a cargo trailer hooked up to your van in minutes.
The Southwest's Leading Van Rental Company
A1 Van Rental is the leader in passenger van and enclosed cargo trailer rentals in the Southwest. Based in Phoenix, we provide high-quality passenger van and trailer rentals at a reasonable price. Please give us a call in Phoenix at 602-275-7300 or outside the Phoenix metropolitan area toll free at 800-899-4320 for more details on our passenger van and trailer rental.
What our customers say
A1 Van Rental takes great pride in the services that we offer for passenger, cargo, minivan, wheelchair/handicap accessible vans as well as our enclosed cargo trailers. We always appreciate the feedback that we get from our customers about their rental experience.
Hello A-1 Leasing crew, rarely do I truly give a "10" rating for superb service to an organization as I am with A-1 Leasing. Every time I contacted your office your staff was prompt, pleasant and professional. When I finally visited your site to pick up the van your staff again extended quick and courteous service, and my return of the van was just as good - fast! In addition to the most economical rental price, thank you for a clean and well maintained van and outstanding service from your entire crew. I will see you again.

For our dealer conference, we rented two of the 8 passenger Ford Vans to transport dealers to and from the factory from their hotel room. The staff was very accommodating and ALWAYS willing to meet our demands on a high level. We greatly appreciate the professionalism that we received, and A1Leasing will be our choice for larger passenger van rentals.

I wish to compliment the superb customer service I received from your company. I picked up the phone in search of a rental van that would accommodate a trip to Payson for my family. The gentlemen on the phone was very helpful and courteous!! Never have I rented a van for such a family event. I was pleasantly surprised how easy A1Vans made this possible for me. Upon my arrival to pickup the van I received the same courteous and professional over the counter customer service! The van was perfect! A/C was very cool, smooth running, clean inside and out. We all enjoyed a very comfortable ride. I would highly recommend A1vans to anyone!! Thank you for your great service. I look forward to being a repeat customer!

Dear A1 Leasing, Just wanted to say thank you for the clean, reliable van you leased to us on our recent family vacation to Arizona. I was exceptionally pleased with the high quality of service your company provided, from the on-line quote, to the prompt service provided when we picked up and dropped off the van. After comparing costs I decided to rent from your company. You saved our family over $400.00 on the rental, and we were able to have enough room for our family, plus we were able to use that saved money to do extra things on our vacation. Thank you again for providing exceptional, quick, and reliable service. I would highly recommend your company to anyone looking for a rental van! Thank you again!

They say "No good deed shall go unpunished." I'm so happy to say that was not the case here. It's always tough setting things up for others, but this went perfect and I have heard from several of the group about how happy and impressed they were working with you folks, and how happy they were with the equipment. So let me once again thank you for helping me get this together. It was good to deal with professionals and know I wouldn't have to worry. Thanks again.

A-1 Vans, Just wanted to say thank you for your wonderful service on our trip to Scottsdale! The timing was perfect and the van was just what we needed for our trip. I'll be sure to refer you to any friends that make their way to Phoenix!

`Thank you A-1 Leasing for many years of excellent service. Your staff is pleasant, knowledgeable & accommodating. They go out of their way to make sure we are happy with their service. You have a large variety of van sizes to suit our needs. When we pick up your vans, they are immaculate and in perfect working order. We can always get the vans of our choice when we call. And, your pricing is great! We recommend A-1 Leasing often and have always had very positive feedback from everyone we have sent your way. You have helped our business to grow and we look forward to many years of working with you and your staff in the future.

Thanks for providing a clean van with plenty of room. The kids named the van "thug life" - I'm not sure why but it stuck. We filled it with laughs, games and music and had a great trip. We appreciated the service and ride back to the airport. You live up to your name of A-1.

Dear A1 Rentals, I want to express my overwhelming satisfaction with your van rental service. I have rented vans from A1 leasing for 4 years now for Valley Lutheran H.S. and your service as well as pricing have been terrific. Your vehicles are always in great shape and I have never been turned down to renting a van due to a shortage. The thing that impresses me the most though is the terrific people that you have working there and their commitment to customer satisfaction. It has been a pleasure to rent from you and I look forward to our continued relationship into the future. God's Blessings,